First, you notice the fun, high-tech stuff: the digital billboard overhead that shows dogs of different shapes and sizes scampering across the screen. And then the "Find Your Match" kiosk that snaps your picture and shows you which type of purebred dog you most resemble. (Me: a sloughi, a somewhat obscure cousin of the greyhound.)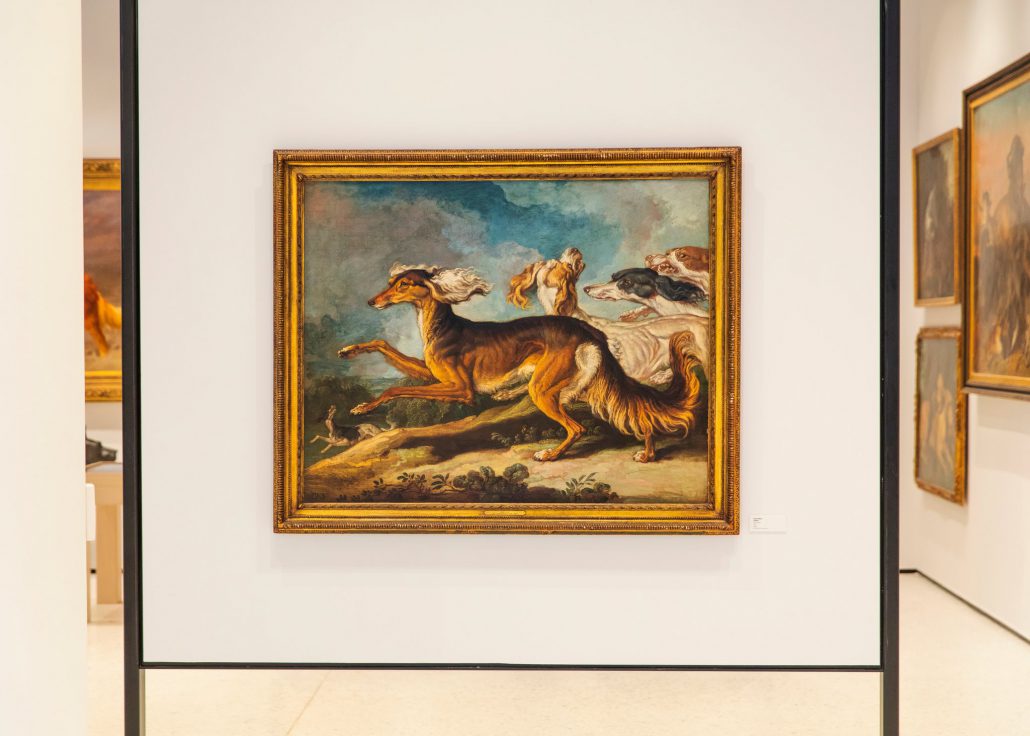 Next, you notice the historical artwork. Visitors are greeted by two paintings considered classics of a genre that most people have never heard of: dog art. One is "Leda," a 1906 portrait of an English setter by the American artist Percival Leonard Rosseau, who often painted dogs like this one from his hunting kennel. Another is "Salukis," an 1807 depiction of boisterous hounds with flying ears by the British artist James Ward, who typically painted the dogs, horses and children of his wealthy patrons.
"The impetus grew out of my concern for climate change, and my recognition and realization that I could bridge my concerns as a citizen with my work as a scholar," said Dr. Kusserow, who spent seven years developing the show with Alan Braddock, associate professor of Art History and American Studies at the College of William & Mary.
The goal of the exhibition, he said, is to view famous and lesser-known art through ecological glasses: how the environment is represented in images and how humans' place in the world is depicted.
The American Kennel Club Museum of the Dog opened in Midtown Manhattan on Feb. 8, right before the club's Westminster Dog Show was about to start, and dog lovers have responded. "It's crazy — we've been packed," said Alan Fausel, the museum's executive director, an auction house veteran whom the American Kennel Club hired last year. On Sunday, Feb. 10, he said, 500 people attended a private brunch at the museum, and 800 paying visitors came in the afternoon.